Segura Shaw Photography Art Collections
Shop for artwork from Segura Shaw Photography based on themed collections. Each image may be purchased as a canvas print, framed print, metal print, and more! Every purchase comes with a 30-day money-back guarantee.
About Segura Shaw Photography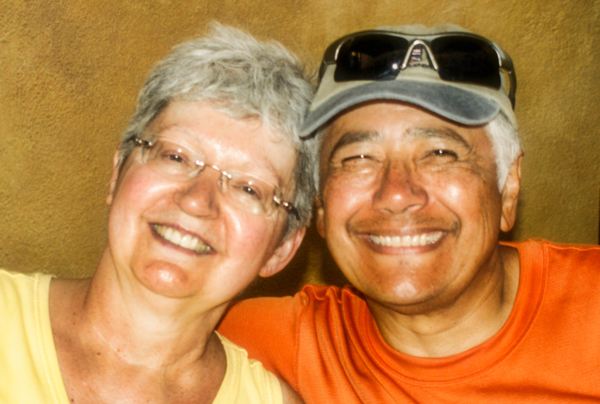 Saul Segura

How does anyone become interested in photography? For me the answer dates to my high school years. The school had a Camera Club as well as a darkroom so I joined but without a camera. That presented a problem in taking pictures but I did learn how to develop and print in the darkroom. I eventually acquired a box camera and was off to seek and record adventures.

After graduation, I lived in Dallas with my family. My Dad worked as a warehouseman in a photo supply warehouse whose upper management supplied me with free darkroom supplies so I set up my darkroom at home. The warehouse also had a camera technician who sold me my first 35 MM SLR. This was heaven for me.

Over the years I migrated to digital cameras and continue to shoot and enjoy the hobby. My favorite subject is landscapes but also delve into macro-photography and a little abstract.

Katherine Shaw Segura

My first camera was a 620 box camera that was a Christmas present when I was about 12. I graduated from that to an Instamatic. Took a lot of snapshots with those but had no concept at that time of 'photography'. Then I met and married Saul and he talked me into my first 35MM SLR and I set about learning about focus, F stops, depth of field and composition. His enthusiasm for photography was contagious and soon became a passion for me as well. Entering the digital age brought new learning and the freedom to shoot as much as desired.

I enjoy shooting landscapes, street photography, nature and abstract images. I like to look for unusual angles or perspectives - something a little different.

Please visit our site often as it is constantly evolving as we are now learning our way around a website. As for the description of our site: A little bit of this, a little bit of that, we wanted something pertaining to photography that covered our various interests in subject matter. The Bits are a reference to our Boston Terrier, Miss Bitsy Ross (aka the Bits), who is a much photographed pooch.